Complete Guide on Web Development
Web development: definition, benefits and jobs
Find my agency
Does your company need a new website? Are you planning to create a web application, but don't know how to proceed?
You want to ask for help from professionals, but hesitate between multiple web agencies?
Sortlist puts you in touch with the best providers in any field and helps you choose the right web development agency for you.
Answer 11 questions in just three minutes and we will give you the right answers - free of charge. Save time and money by using Sortlist.
What is web development?
Web development is the set of all activities related to the creation and development of a website. These tasks require the mastery of coding as well as the use of web programming languages and include the design of all kinds of sites or web apps.
Coding and programming
We often confuse "coding" and "programming". Yet they are different.
The term "coding" originated from the English expression "to code" which means to write the source code of a computer program. It is also programming, but it mostly refers to the early stages of computer programming. The coder can write the source code in different languages. However, programming a web application or site is more complicated.
Programming is the whole process of creating and developing a program that allows your computer to perform different computer tasks. Programming consists of identifying and analyzing a problem, developing the logic and working on solutions.
The difference between Web Design and Web Development
The web designer and web developer are part of the development of a website or web applications. However, they both have their own function.
The web designer takes care of the visual part of the sites. He uses design tools to create the content to be integrated on a site. He has a sense of style and uses it to optimize the interface, the aesthetics, the layout of each element of the website or application.
The web developer has the technical skills to maintain the system. He knows programming languages and uses them to create sites with clean and solid code. Unlike the web designer, he focuses on the logical and technical aspect of programming.
The three types of web development
Varying according to the function and know-how of the web developer, there are three types of jobs in web development. These are the Front End, the Back End and the Full Stack.
The Front End
The Front End developer takes care of the appearance of the site. In other words, he is responsible for the design of the interface which is directly put in contact with the users. His work focuses on the visual: fonts, drop-down menus, buttons, transitions, sliders, contact forms, etc. He masters the programming languages for static website development: HTML, CSS, JavaScript.
The Back-End
If the Back End consists of the interactive part, the Back End developer is responsible for managing the internal part of the site or an application. The smooth functioning of the latter depends on his work and he must be very meticulous; a single error can bring down the system. He must have skills in different programming languages, including PHP, Java, Python, Ruby, C, C#, C++, Rust, Go, etc.
The Full-Stack
A Full Stack web developer can do it all; he masters both the Back End and the Front End. "Stack" is a term for different languages. Because the Full Stack developer has a good command and experience in all aspects of website or mobile application development, he is known as the "polyglot" of IT. He represents the entire web development business and has a broad field of expertise.
However, if your project is large and you need a Back End and Front End developer, it is more advisable to employ two different people. The Full Stack developer is efficient for smaller projects.
Find your expert web development agency by using Sortlist.
What is the role of web development in communication?
Technological advances have made having a website a priority for businesses today. Indeed, according to statistics, about 80% of companies that did not have a site have gone bankrupt. Do you wonder why it is important to have a website on the Internet? Find out the advantages.
The advantages of having a website for a company
A good means of communication
The Internet is the best way to communicate and the most widely used means of referencing by the public. People's first reflex when they want to know more about your products or services will be to consult the internet. Thanks to your website and social networks, your customer will have easy access to your information, he can easily communicate with you at any distance.
Facilitates the marketing strategy
The content of your site allows you to attract the customer's attention. The more attractive the site is, the more interested they will be. People access different guidelines for your new items, try them out and then buy them online. This way you will get a larger audience and you will be able to promote your article.
Reduces communication costs
Setting up a site to communicate with your customers is actually inexpensive. By using the services of the web developer, web designer and other content creators, you will optimize your interface so that the site itself will act as an advertisement. This will cost you less than different advertising campaigns and other means of communication.
Be part of the successful companies by looking for your web development agency at Sortlist.
Why and how to work as a web developer?
The advantages of the web developer's job
With the new technologies, the web professions are among the most exercised. Lovers of coding and programming have every interest in becoming a web developer because :
The time of study or training in web development is short.
Web programming has a job market that is always active.
It is an innovative profession.
The individual is free to choose the framework where he will work: alone or in a company.
It is an exciting job where he can always learn new things.
Web developers are entitled to an interesting salary.
Steps to become a web developer
To become a developer and write a website or create web programs, knowing HTML is not enough. It is necessary to master the use of technologies, i.e. computer tools, to know how to manipulate an application software as well as a web site software. In addition to knowledge, there are technical skills to acquire to do web development.
The three steps to succeed as a web developer:
Choose a language: We do not use the same language for mobile application development, an internet application or the development of a website. Whether the developer specializes in Front End, Back End or Full Stack will be decided according to the language chosen. To begin with, HTML and CSS are the most suitable. Some say that they are not languages per se, but they are the basis of programming.
Learning the language: Once the language is chosen, you have to start studying it. No matter how busy you are in class or at work, you should always spend time learning. However, it's always best to seek the help of a web development expert for more advice.
Continue and practice: Whether the apprentice web developer is studying programming to become a web engineer or is self-taught, practice is always important. You have to practice the language you've already learned and, why not, learn another one.
Thus, anyone who wants to get into web development must study computer languages.
What is computer language?
Computer language is the technical language designed for the programming of computer tools. It is through him, by writing the lines of code, that you can dialogue with them and submit instructions, allowing them to function.
There are different types of web programming languages for defining these instructions and they are used for specific purposes. Knowing them is essential for anyone who wants to become a web developer, but also for you if you are looking for a development expert for a specific project.
Programming languages for a static website
The best known programming languages are HTML and CSS, JavaScript accompanies them to optimize your website or web applications. They are mainly used in the creation of a static website and are very useful for the Front End developer.
HTML/CSS
They are complementary. HTML or HyperText Markup Language is the language that structures your web page. The web developer uses it to integrate external links and other elements by connecting to a web server. However, it is not relevant enough for websites with a large number of pages.
On the other hand, Cascading Style Sheets bring the visual part of your websites. One of its versions, CSS3, helps to establish the digital interface design technique that can adapt the display of web pages on any screen: responsive design.
Java Script
This is the scripting language that adds interactive elements to your web pages. It is activated when a client opens the web page in their browser and improves the user experience. It is a so-called interpreted language and its use by the Internet user is completely secure. However, an outdated web browser may not support it.
Programming languages for a dynamic website
PHP and Ruby are "server" languages used by the Back End developer. It is used to create and develop dynamic websites where data is stored and managed.
PHP
PHP is also a scripting language, but used on the server side. It can be associated with HTML and allows a good communication between the page and the web server. PHP is compatible with different kinds of databases and operating systems.
Ruby
It's a widely used language, especially among beginners in web development. It is simple to learn and handle, just practice continuously to get used to it and progress.
SQL
SQL or Structured Query Language is a language used by web developers to manipulate a database. The database is what allows the web developer to record information and various statistics in an organized and hierarchical manner.
In parallel with SQL, there are DBMS or Database Management Systems that store your data. The best known programs are the open source software MySQL, MariaDb, PostgreSQL, SQLite, Oracle and Microsoft SQL Server.
Programming languages for a mobile application
The languages used in the creation and optimization of mobile applications are now widely used by mobile users. You simply need to choose the appropriate programming language for your mobile application project.
Java
do not mix it with the programming language for websites. Java is reserved for the development of a native mobile application on an Android device, but it is easier to run it on an iOS or Windows operating system. And before you start developing any application, you need to know the difference between Java Virtual Machine, Java Development Kit and Java Runtime Environment. An expert web developer mainly uses the JDK.
Swift
It is an open source programming language created by Apple to develop applications for iOS and Mac. Swift has documentation and resources available to experts and students.
C#, C or C++
It is an old language used in programming since 1970. It has evolved over time and its C# and C++ variations are adapted for novices, having been adapted to new languages and new technologies.
Programming languages for artificial intelligence
Artificial intelligence is now present in most of your devices, such as your computer and smartphone. It is more and more associated with web services and has enabled the establishment of new programming languages.
Java and Python
These are the most used. Java is slower, unlike Python which is fast and light. On the other hand, even though Python is convenient and compatible with many operating systems, it cannot be used to develop an AI on a mobile application.
Julia and Scala
Julia and Scala are new languages that are already growing considerably. Julia is almost as easy to master as Python, while Scala has a syntax close to Ruby and is as stable as Java. They are recommended for those who want to become web developers with a bit of a head start.
You too can adapt the responsive design to your interface by requesting the help of one of the agencies advised by Sortlist.
How does the creation of a website take place?
When you have a project to create a website or a webapp and you want to entrust the work to someone with the required technical skills and knowledge, be sure to follow the following steps for the smooth running of your collaboration.
The brief: Make an inventory of your ideas: why you are starting the project, how you will proceed and the content of the website to be created. You will need application software.
The zoning: First stage of the visual part of your project. It decides the layout of the different functionalities of your website.
The layout: Photoshop, Illustrator, etc. are the tools needed in this stage. You must provide your web developers with the elements to put on your site so that they can have an idea of what you expect from it.
The development and testing phase: When your mock-ups are ready, it's time to integrate your mock-ups and to set up the interactive elements on your site. The use of PHP or Java Script is recommended. It is also important to proceed with a test period, putting yourself in the position of the Internet user to try the site and see what needs to be corrected.
Putting online: Once the bugs are fixed and the last modifications added, it's time to put your site online. But first, make sure your site is hosted on a secure web host.
If you have a web development project and you don't know much about HTML or have difficulty writing source code, find an agency at Sortlist.
How to recognize a good web development agency?
When you need someone to write a website or create an application, there are communication agencies that specialize in web development and the creation of content for these programs. They also advise on animation and web marketing. These are the web agencies. But how to find the right one? Once your specifications have been established, take these criteria into account.
Criteria to take into account when choosing your web agency
The experience
The quality of a web agency's services cannot be measured by years of experience. It is rather the number of projects it has completed, its evolution according to the new technologies used. A versatile portfolio is their best asset.
Professionalism
Their ability to understand your needs and meet your expectations is what indicates the expertise of a web agency. They will take the time to verify and study your request. You can try to contact several agencies and compare them before deciding. Also, the best agencies always respect deadlines.
Cost of services
There is no guarantee that an agency offering high prices is the most experienced and efficient, nor is it advisable to turn to more affordable prices. The right agency will offer you services at a price in line with quality rendering.
The customer relationship
When you work with a web development agency, your collaboration can last several weeks or months. It is therefore essential to have a good relationship with your provider, in a professional setting of course. Don't hesitate to read the opinions of former clients, which have been left on their site.
Trust us to offer you agencies that are past masters in web development.
Why use web services from an agency?
Unless you are a master pro in development and master all the web development tools, using a web agency will be more beneficial to you.
Creation and maintenance of your website with additional services
The web agency will assist you not only in the creation of your site, but also, according to the agreement, in the management of the site and its content. The team can take care of computer graphics, advertising management, web marketing and community management, SEO of your site, etc.
Implementation of an effective and tailor-made communication strategy
Your web agency offers you the possibility to find solutions adapted to the needs of your company. You benefit from personalized services to optimize your interface, adapt it to the targeted clientele and avoid any mistakes that could push your audience away. The agency will also advise you in the implementation of your marketing strategy, very useful in the context of communication.
Saving time and costs
If you entrust the creation of your site or your application to a novice, you risk paying dearly for errors and above all, you would lose a lot of time. Using the right web agency helps you minimize costs and save time in the realization of your project.
Some works that might inspire you
A delightful selection of our agencies' latest creations

Social Ads y Google Ads + Captación de LEADS Autom
Web, Email, SEO/SEM, Contenidos y CM @Bonduelle.es
Remarketing dinámico por display y Email Mkt
Social Ads para empresa financiera en Real State
SEM y Social Ads para red de concesionarios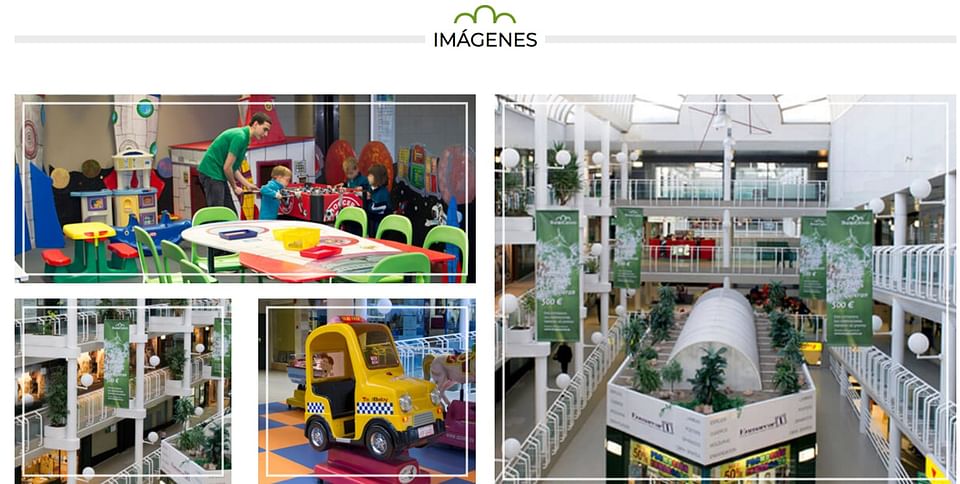 Web, Marketing y publicidad 360 Centro Comercial
Thousands of companies use Sortlist
Frequently Asked Questions
How much does Sortlist cost?
This personalised search is completely free of charge, regardless of the type of agency you are looking for.
Sortlist is a platform that helps you to find the best agencies to collaborate with in order to realize your projects.
How can Sortlist help me find a web agency?
Our database lists the best agencies specialized in web development. You fill in your first brief via the website and as soon as we receive your request, our team will contact you.
Based on your requirements and your budget, we will then select the 10 best collaborators in your region. It's up to you to choose the one that suits you best.
How long does it take to complete the brief?
It will only take you 3 minutes to answer the questions and then we will contact you as soon as possible.
What information does Sortlist need?
The brief includes questions about your needs, your project and the characteristics of the agency you are looking for.
This is done to give you the opportunity to further personalize the list of agencies Sortlist will propose to you.
All recent trends
on our blog…
Think Sortlist for your next need!
Simplify your research process and find the agency made for you.