Complete Guide on Web Analytics
Find a Web Analytics agency to evaluate the performance of your website
Find my agency
Having a website is necessary to communicate the image of your company and promote your products. However, it is not always easy to understand why a website is not positioned on the search engines or why an e-business shop makes few sales. Hence the interest to entrust the analytical part of your websites to an expert in web analytics.
Sortlist selects for you the best specialists in this field. Submit your project to us and we will be happy to offer you solutions. Our service is 100% free of charge.
In addition, discover the achievements of our partner web analytics agencies.
What is Web Analytics?
Web Analytics is an essential action in the implementation of a digital marketing strategy. According to the definitions given by experts in the field, this term refers to a set of data collection and analysis techniques for measuring the performance of websites and mobile applications. Digital analytics consists of measuring the audience of a website and studying the behaviour of visitors and the habits of Internet users. It is a decision-making tool when it comes to defining a marketing strategy.
What is Web Analytics used for?
Web analytics is a process in digital marketing that reviews a set of factors that affect the visibility of websites.
With the main objectives of increasing the audience and acquiring new customers, web analytics detects the sources of traffic and strong acquisition channels. Without forgetting to examine the architecture, coding and ergonomics that come into play in the optimization of the site or blog on search engines. With this analytical evaluation, you can get an insight into the ROI of your online marketing campaigns and the impact of your organic SEO.
Web analytics gives a better understanding of your website's target audience. This marketing action gives information about the internet users, including their habits, the keywords they use on search engines, their product desires, their interests, preferences, their background, internet usage, etc. In addition, web analytics studies user behavior to optimize the user experience on the site and thus achieve the objectives set. It identifies pages with a high bounce rate, i.e. those where visitors leave the site without confirming a purchase.
How does digital analytics work?
Web analytics uses two distinct methods to collect information: analysis of web server logs and the use of JavaScript tags.
The log is a text file generated by the server when there is a transaction. Thus, it gathers all the movements that took place on the web server. The tags, on the other hand, are a set of codes added to web pages in order to collect predefined data. Thus, the tag is activated when an Internet user performs an action on a website.
In addition, web analytics uses various solutions to audit a website or a blog. Among them, google analytics, which takes 80 to 90% of the market. But other solutions are as efficient as Google. Discover them.
What are the web analytics tools?
The famous Google Analytics
The google analytics platform is undoubtedly one of the most popular tools for web analytics. This tool is based on Urchin's technology which is designed to analyze the traffic of a website or a blog and especially to study user behavior. Sources of web traffic, conversion rate, number of visits, terminals used by Internet users, customer demographics... these are the indicators provided. In addition, it can be viewed in data studio, a 100% customizable dashboard. Thus, you can follow in the same table many data from google analytics and other solutions for website analysis. In addition, google data studio offers a cleaner and therefore more analytical field than google analytics.
Matomo
Matomo presents itself as a great alternative to google analytics. Indeed, this tool collects information in a more ethical way than the leader of search engines, sanctioned in 2017 by the CNIL for abusive use of Internet users' data. Matomo is a free software for measuring web statistics. It benefits from a GPLv3 license which allows it to be modified and redistributed freely.
Unlike google analytics, Matomo does not offer data sampling. With this tool, the web analytics professional can collect as much information as he wants. Moreover, the database can be modified or even deleted, which is not the case with google analytics.
AT Internet
AT Internet is one of the traffic monitoring solutions made in France. This SaaS software is valued by more than 20,000 websites and mobile applications. It is used in various fields including e-commerce, finance, media and institutional sites.
Like Matomo, AT Internet is exempt from collecting consent cookies. It is therefore less constraining vis-à-vis the law. Moreover, it does not offer sampling and allows different analyses to be carried out.
Adobe analytics
Mainly known for its graphic and audio video editing tools, Adobe also has an analytics and website management platform: Adobe analytics. This integrates various tools that allow you to obtain the number of visits, traffic data, conversions, navigation, etc.
This analytical platform is associated with marketing tools that help to optimise the website. Adobe analytics is interesting to follow up an e-commerce website or a marketing campaign.
Crazy egg
Crazy egg is an online analytical tool that allows you to visualize with heat maps what a visitor is doing on your website.
Thanks to the mouse movement tracking technology, it displays the most visited pages and the most clicked places. At the same time, it lets you know how far users are reading your pages.
A "confetti" view pinpoints the precise location of clicks and filters them according to the source of visits.
Weborama audience insight
Weborama audience insight is an analytical application for behavioural analysis of the audience. It enables the web analytics expert to gain a good understanding of the behaviour of web users, particularly socio-demographic data. It is a paid tool that integrates advanced technologies, including the geolocation of people with their IP address.
Facebook page insights
The Facebook insights page measures the marketing performance of your professional Facebook page. It is an analytical tool that allows you to identify the publications that most interest Internet users. This data is essential for segmenting your audience and targeting them with personalized content.
Twitter analytics
Like Facebook page insights, Twitter analytics provides information about subscribers' profiles and the tweets that attract them. With this application, you get measures on the level of engagement generated by each of your posts in order to prioritize the most interesting themes in your future Twitter marketing campaigns.
Some of these tools are free. But you still need to know how to use them. To properly interpret marketing data, benefit from the support of our most efficient agencies.
What are the data categories of the analytics website?
The metrics
Metrics are quantitative indicators that can be in numbers or ratios. Numbers are variables expressed as absolute values. They can be the number of page views, the number of visitors, the number of "likes" on the Facebook page. Ratios, on the other hand, are proportions expressed as a percentage. They relate to the conversion rate, the bounce rate, the click rate, etc.
The dimensions
In web analytics, dimensions refer to qualitative information. These include visitor profiles, the type of terminal used, the URL of the pages consulted, the different channels deployed, the geolocation of a visitor, etc.
Scope
Scope is a term used in web analytics to indicate the universe of analyses. There are three types of scope:
the data set, which includes all the information relating to the web site
the segment that targets only a portion of web traffic. It allows you to refine your web analysis and study a separate group of your audience. To make an analysis, the expert can for example filter the traffic coming from social networks, users located in a specific region, visitors on a specific time slot...
individual data where the analyst studies the path of each Internet user. It can be an analysis of a visitor's behaviour, his browsing path, his areas of interest, the uses he makes of the Internet.
The nature of the data collected
In terms of web analytics, the sources of the information collected are classified into two categories: on-site data and off-site data.
On-site data is collected directly from the website. They are gathered during the navigation of Internet users on a website and on social media. This is the case for data provided by google analytics, Twitter analytics or the Facebook page manager.
Off-site data comes from its environment. They come from various sources external to the site.
Although digital analytics is entrusted to a professional, it is still useful to know the definitions of the values that will be mentioned in the web analytics reporting. Discover the key performance indicators.
Digital marketing: what are the key performance indicators?
A website analysis refers to key performance indicators, also called KPIs (Key Performance Indicators). These are data measures that allow to appreciate the marketing performance of a website over a given period of time. These key indicators are numerous since each analysis tool uses its own terms. This is why we have compiled the main indicators provided by google analytics tools.
Indicators for audience analysis
Basic indicators
The main objective of a digital marketing strategy is to attract traffic to a website. This is why it is important to look at audience indicators. These KPIs provide traffic information, such as :
The number of visitors over a given period of time
the number of new visitors over a period of time
the ratio between new and old visitors
the number of visits generated by traffic source
Terminal data
This information concerns the types of devices used by Internet users to connect to your website. So you can see how many visitors are browsing on a PC, smartphone or tablet. This data is crucial to see if your site's display offers the same experience in all browsers.
Geographical indicators
Geographic information tells you where your customers are located. This type of data prompts you to check your targeting as well as your location-based marketing strategy.
The focus
This data is very important since it allows you to adjust your offers according to the areas of interest to Internet users. For an e-business activity, for example, it provides information on the type of products that meet customers' interests.
Indicators on acquisition channels: definitions
Organic research
This indicator gives an overview of the number of visitors who come to your site from search engines. It allows you to evaluate your SEO strategy and the way keywords are used.
Paid referencing
Thanks to this indicator, you can appreciate the performance of your online marketing campaigns. It helps you to identify areas for improvement in order to enjoy a good return on investment.
Social networks
This indicator measures your influence on social media. From this data, you can detect publications that generate interactions and retain them to gain even more visibility.
Conversion indicators: definitions
Conversion refers to an action that one wishes an Internet user to carry out. In the case of an online shop, it is in most cases the transformation of visitors into customers who buy products. Conversion metrics then evaluate your ability to create contacts and integrate them into the customer database.
The main KPIs used to measure conversion are :
the acquisition cost, i.e. the amount invested in your sales activity
the number of conversions is the number of actions performed by visitors.
the conversion rate obtained by dividing the number of conversions by the total number of visitors.
the average basket that corresponds to the amount spent by customers.
the shopping cart abandonment rate, which indicates the percentage of Internet users who have added items to their shopping cart without making a purchase.
Content performance indicators: definitions
These KPIs evaluate the relevance of your content.
The number of pages viewed by an Internet user: it reveals the pages that create the most traffic and those that are the least interesting.
The average time spent on a page: this is the time the user spends on a page. It underlines the interest or not of visitors to the content of a particular page.
The average session: this is the average duration of each visit over the entire site. This index measures the retention capacity of the website thanks to the contents.
The bounce rate: is the percentage of visitors who leave the site after seeing a single page.
The loading speed index
This metric indicates the display speed of your website. It has an impact on the marketing performance of web pages and therefore on SEO. In addition, it influences the retention capacity of your website.
Loyalty indicators: definitions
Loyalty metrics allow you to see if old audiences return to the site. They assess your ability to produce interesting content and satisfy customers. These indicators are :
the ratio of known visitors, calculated as the ratio of visitors who have already visited the site to the total number of visitors. This index reflects the degree of awareness of your website.
the evolution of direct access traffic which corresponds to the number of visitors who directly type the URL of your website in the search bar.
Site entry points that account for different channels, including social media, search engines and other sites that place a link on their pages and redirect it to your website.
Social Media KPIs: Definitions
To measure notoriety
Mentions, clicks, reach, number of subscribers, there are an infinite number of indicators to measure your notoriety on social media. But we're going to focus on the most important ones. Here they are with their definitions.
Scope
The scope corresponds to the size of your audience. It shows the number of users who have seen your publication at one time.
Impressions
Printouts report the number of times the publication has been posted. Unlike the scope, the post can be viewed several times by the same person.
The mentions
Entries indicate the number of times the publication has been mentioned by a user. Having more mentions means that the content has appealed to the public.
The Community
Community is about your fan group. It keeps track of the number of subscribers. This indicator provides information about the profile of your visitors. Its increase or decrease reflects the appreciation of your content.
To assess the quality of the content
Frequency of publication
This metric provides an overview of your publication frequency. It allows you to know if your publications are distributed on a regular basis and to adjust your schedule if necessary.
Interactions
They concern the interactions of Internet users with your content. This indicator includes all comments, likes, shares and retweets.
The commitment rate
This rate measures the propensity of users with your company. It corresponds to the ratio between the number of interactions obtained on a publication and the number of subscribers. Having a high engagement rate means that your content is interesting.
Managing all this data is not always easy. So think about basing your web analytics on big data.
What is Big Data analytics?
Definitions of Big Data in Web Analytics
In the age of Web 2.0, data management is an important concern for companies. It is the lifeblood of digital analytics. With the boom of the internet, marketing data collected is infinite and from multiple sources. As a result, it is scattered across various information systems. It is therefore crucial to centralize them. To do this, many advanced technologies are designed to store and manage them. Hence the emergence of Big Data.
Big data therefore refers to a set of technologies that make it possible to store a colossal volume of data. We're talking about megadata. Today, big data must meet the 5v big data rule.
The Volume
This refers to the volumes of data processed every second. Emails, messages, photos and video, tweets and posts that Internet users produce every second are no longer in the order of Terabytes. We now speak in Zettabytes or Brontobytes.
Velocity
Velocity is the speed at which information is created and moves. This includes publications that go viral on social media in seconds, browsing behaviours that are detected by software in milliseconds, etc... With big data, an analysis of the data is done instantaneously.
Variety
The variety of the big data states the possibility of processing different types of data. While in the past analysts were used to studying structured information, nowadays it is possible to analyse less structured data such as videos, photos, texts, etc.
Truthfulness
With a large volume of data, the data may be less accurate and of poor quality. Such is the case with typos, abbreviations, colloquial language, etc. Fortunately, with this data solution, the analyst can perform reliable data analysis.
The Value
A big data analysis is only of interest when it brings a transformation, i.e. an added value to the company. Thus, big data must above all help to achieve marketing objectives.
Implementing big data in your digital marketing strategy
Big data marketing is a decision-making tool for the implementation of a digital marketing strategy. An initiative based on big data is in the best interests of the company.
To succeed in a digital marketing strategy, you have to ask yourself the right questions: what do the statistics say? What kind of analysis should be used?
To answer these questions, you need to combine internal and external marketing data. This is not easy to do, as this information is heterogeneous in nature. It is then useful to centralize them at the heart of an audience management platform. To do this, opt for the use of certain analytical tools, including specialized reporting applications such as Google data studio or a cloud data warehouse such as Google Big Query. Marketing data can be exported from Google analytics to Big Query.
On the other hand, it is always advisable to hire a big data consultant to handle these tools. This IT expert takes care of setting up your big data architecture and decrypting marketing data. Such a service facilitates your decision making.
Some works that might inspire you
A delightful selection of our agencies' latest creations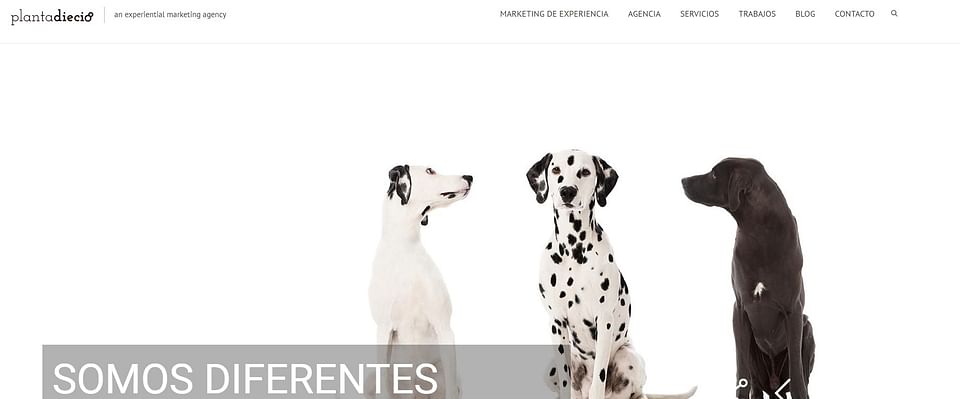 Apoyo en Marketing digital para agencia de eventos

Social Ads y Google Ads + Captación de LEADS Autom
Social Ads para empresa financiera en Real State
Creación web para Transfesa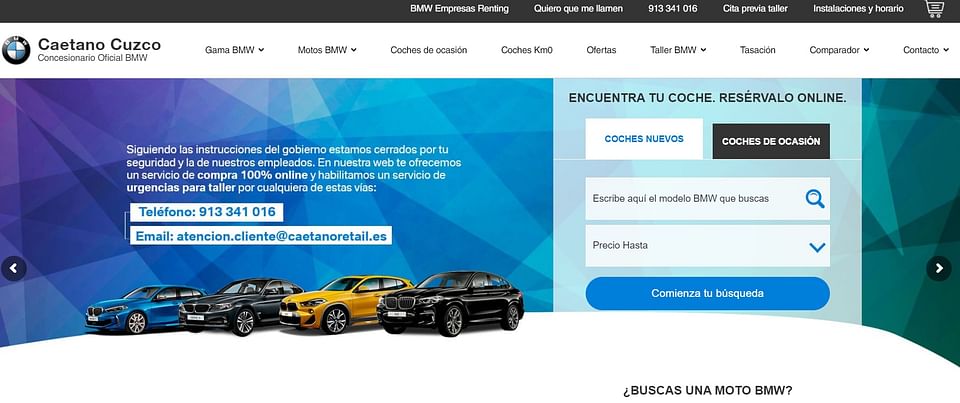 SEM/Social Ads para concesionario BMW
Web, Email, SEO/SEM, Contenidos y CM @Bonduelle.es
Thousands of companies use Sortlist
Frequently Asked Questions
Why entrust the search of your web analytics agency to Sortlist?
Because Sortlist saves you the long process of finding specialized professionals. By taking care of this task yourself, you will waste a lot of time that should have been invested in your core business. Whereas we already have a list of experts in the field. Moreover, you can already appreciate their achievements on our platform.
How to find the right web analytics agency on Sortlist?
Our mission is to put you in touch with an agency specialized in web analytics. To do this, help us refine our selection by specifying your search criteria in our online briefing. We will then provide you with a list of the 10 best professionals in your area. It's up to you to choose the one that interests you.
How do I contact Sortlist?
If you have any questions, you can always contact our team via chat. We can also be reached by email at hello@sortlist.com.
All recent trends
on our blog…
Think Sortlist for your next need!
Simplify your research process and find the agency made for you.