Complete Guide on Mobile App Development in 2021
A mobile app: a plus for your business
Find my agency
Given the change in the way information is consumed, any person is likely to ask any company to provide him/her with all the information he/she is looking for on its products and services. An effective communication strategy therefore consists of interfering directly into your prospects' mobile devices, so that you can present your offer to them at the touch of a finger, without going through a mobile browser. Creating an application is now within anyone's reach, but you can also call on a mobile application development agency that will precisely meet your specifications.
A mobile application: what is it?
To put a mobile application online, you have to go through a download platform such as Google Play Store (Android) or App Store (iOS). A mobile application, if you want it to be distributed on one of these platforms, must comply with certain rules for online publishing.
For example, certain themes are banned from the Google Play Store and App Store :
all inappropriate content: nudity, pornography and all types of sexual content all types of hate speech, discrimination or racism, any form of violence, threat or harassment, or any content concerning the use or sale of firearms, drugs, tobacco or alcohol;
endangerment of minors: paedophilia or exposure to various inappropriate content under the guise of a children's application ;
illegal activities such as the sale of drugs or the sale of prescription drugs without a prescription;
certain types of financial transactions such as binary options or the mining of crypto-money.
Others are highly regulated, such as gambling or personal loans. In all cases, a mobile application, as soon as it is published, must comply both with the rules of the download platform and the laws in force in all the countries in which it is distributed.
Updating your mobile application
A mobile application needs to be updated regularly for several reasons. Firstly, updates allow you to correct bugs and malfunctions in an application. Errors in the development of the mobile application or compatibility problems with certain devices or versions of the operating system may prevent you from enjoying an optimal user experience. Updating your application can help you eliminate critical slowdowns or errors that could keep your customers away from your application.
Then, it's easy to gather user reviews of your mobile application via the reviews published on download platforms. You can also automatically set up a notification that appears on your users' screen after a certain predefined action and redirects them to the download platform to provide feedback. This constant monitoring of customer feedback on your application will allow you to identify areas for improvement, as well as content or features to be added or removed. This way, your updates will be able to take into account your users' remarks.
Finally, updating your mobile application will simply allow you to add new features or change the way some of them work. It is natural not to release the most complete application possible from the start, and this can even contribute to your versioning strategy (or update strategy). Indeed, you can very well publish your mobile application for the first time with the MVP (Minimum Viable Product) features, in other words, the features that will be the most important for your application to be functional from the start and to be attractive to your customers. Thereafter, taking into account your human and technical means, but also following user feedback, you will be able to add new functionalities.
Mobile application or web application?
The choice between a mobile application and a web application is a recurring question that every entrepreneur is led to ask himself during the process of digitizing his company. It is important to know that both types of applications have advantages and disadvantages that we will review.
Some details on mobile applications
Mobile applications need to be downloaded hard to your mobile device and take up a certain amount of your device's memory. They require dedicated development time, which is doubled if they are released on both iOS and Android. Mobile applications can be uninstalled. As we have seen above, a mobile application undergoes a number of updates over its lifetime, which therefore require the installation of additional data, each of which takes up a little more space on your mobile device.
Mobile applications have the advantage of being able to offer content that differs from that of your website: you can therefore create a complementarity between these two communication tools. In any case, your mobile application cannot simply be a mirror link to your website, as this is forbidden by download platforms.
It is possible that your mobile application does not require permanent access to the Internet, especially if all the data is stored within your application. However, if the data is stored in a cloud, continuous Internet access will still be required. Some mobile applications offer to download certain data so that it is available offline, which has the benefit of giving you access to the data that you use most often.
Finally, promotion of your mobile application is typically done through mobile advertising agencies that offer advertising space directly within mobile applications when the mobile applications serve advertising. Download platforms are also a good way to promote your application if it has good natural referencing.
Some details about web applications
Web applications, on the other hand, are not directly present on your mobile device. They are accessible from a URL that you must enter in your mobile browser. In addition, they require less development time because you simply need to set up a responsive design version of its website. One of their biggest advantages is that they do not take up any space on your mobile device. However, you will usually need to open your mobile browser and enter their URL or click on the shortcut you have previously configured. In addition, your web application will not be able to offer content that is new to your website, as it is only a mobile-friendly version.
Unlike mobile applications, web applications require permanent access to the Internet. Indeed, access to your web application depends on the proper functioning of your mobile browser. In addition, you will not be updated, but you will not be able to store anything hard on your mobile device.
The promotion of your web application goes through the classic means of promoting a website: natural or paid referencing, display advertisements (banners, inserts), sponsored publications on social networks, etc.
Your mobile application: an asset for your marketing and your communication
A major asset for the digitalization of your company
A mobile application is an element that will allow you to strengthen your ecosystem of digital communication tools that you may already be deploying. Indeed, it will be complementary to your website, to your various pages on social networks and online review sites and to your Google My Business description.
Generally speaking, having a mobile application for your company is a sign of strong digitalisation, as it is a more complex tool to implement than those mentioned above. This is a significant asset for your company's online presence and brand image. Indeed, this will allow you to stand out from the competition, as it is more common to find large companies on download platforms. It is certainly a certain investment, in human and even financial means, but you will certainly distinguish yourself from your competitors who do not have them.
The launch and versioning strategy of your mobile application
Launch your application on the market
Your launch strategy is essential for the successful integration of your mobile application into your ecosystem of digital communication tools. Indeed, a successful launch strategy will allow you to benefit from the users of your existing means of communication while attracting new prospects.
For a successful launch strategy, we therefore advise you to carry out a communication campaign using all the means of communication at your disposal. You can thus talk about your application on your website or in a publication on your social networks, but also consider a print communication campaign with posters or flyers on which would be printed a QR code that would allow you to download the application. As if it were a physical event, make the release of your mobile app a special and memorable event: it's the best way to attract new users.
As mentioned above, it is a good idea to launch your mobile application on the market with only the features you need in the first instance, those that fall under the MVP. There are several strategic reasons for this: it allows you to get your application out faster by reducing time to market, while smoothing production costs over the long term and allowing you to turn around if the application fails. User feedback will help you evaluate the reception of your mobile application.
Upgrade your application to attract users' interest
As we have specified, spreading the addition of the different functionalities over time allows you to better manage your production costs, but that's not all. It also allows you to communicate on each of your updates to make users want to jump to download your application, come back to it or use it even more.
The evolution of the content and functionalities of your mobile application is thus part of a versioning strategy that will allow you to plan both what functionalities and content will be added to your application, and when. These are as many possibilities for your newly updated mobile application to be highlighted on one or the other of the stores where it is distributed, whether through natural in-store referencing or an ephemeral thematic focus into which it could fit.
Updating your application is essential to maintain the wow effect of your user community. This surprise effect naturally erodes over time, so it's in order to organize the retention of your users or even attract new ones that you should spread out the addition of new features on your mobile application.
Get to know your customers better with your mobile application
With your mobile application, you can learn more about your customers' profiles and habits. Indeed, you are able to collect information about your users for several purposes.
Collection of personal data
A mobile application, like any other website, may offer services that are reserved for users who have registered for them. This registration can be free or paid. In all cases, to enable user authentication, a certain amount of personal information is required to set up an account: at least the email address, but also very often the date of birth, not forgetting the first and last name, and even the postal address. In addition, the phone number is becoming more and more indispensable, especially for the implementation of two-factor authentication, which represents an additional level of security for your account.
However, this collection must be done in compliance with the GDR, which is the European regulation for the protection of personal data. To do so, you must inform your users of the data collection and for what purpose(s). They must then be able to agree positively and voluntarily to the collection of these data for the purposes they have approved. Your users must also be informed of the rights they have over this data (rectification, limitation of processing, deletion, etc.).) and be able to exercise them. As the person responsible for your mobile application, you must finally be able to guarantee the security of this personal data, and as far as possible, collect only the data necessary for the proper functioning of your application.
Personalization and analysis of the user experience
You also have the opportunity to customize the user experience for each of your customers based on the choices they make within your mobile application. These choices can be predefined according to the personal data and preferences you may have collected from them. It is also possible to automate this personalization taking into account the consultation history of each user: this will allow to highlight search results or products similar to those previously consulted.
At any point in the life of your application, you may also be able to monitor several key performance indicators: the number of downloads, the uninstall rate, the time spent on the application, the features, products or services most frequently accessed, purchased or used, the click-through rate on push notifications, and the percentage of users who have completed the integration phase, i.e. the minimum steps to better measure the user retention rate after downloading (account creation, use of a first service, etc.).). This will allow you to adjust your versioning strategy in order to create the most optimal application for your user community.
It's time to develop your mobile application
If you're satisfied with all the arguments in this article, you might want to take the plunge and move on to building your mobile application. It couldn't be easier! Indeed, there are various solutions at your disposal depending on the level of development skills available within your company or that can be mobilized externally.
Developing a low-code or no-code mobile application
You want to develop a mobile application in-house but you don't know how to create an application from scratch? Or would you like to take advantage of a technical solution that is easy to set up autonomously and on which you can receive technical support from your CIO?
No-code platforms allow you to create a functional mobile application without the need to increment a single line of code, using a simple and user-friendly graphical interface that allows you to drag and drop blocks containing essential features and preview in real time what your application will look like. Low-code interfaces work in a similar way, except that incrementing a few lines of code allows for great flexibility in the finished product.
Get started in mobile development or use a mobile application development agency.
If you want to get into mobile development, you're probably wondering which programming language to choose over others. To create an Android application, the most commonly used languages are Java, Kotlin, C, C++ and C#. You can also use the Android Studio IDE (development environment). It offers an emulator that will allow you to easily preview your mobile application at various stages of its development. For iOS applications, you should use Objective-C, Swift and C#.
If you don't have the necessary in-house skills to develop a mobile application, you can always use the services of a mobile application development agency. Such a service provider will be able, with the help of the carefully prepared specifications you will have provided, to develop for you the mobile application of your dreams.
Some works that might inspire you
A delightful selection of our agencies' latest creations
SEM y Social Ads para red de concesionarios

Social Ads y Google Ads + Captación de LEADS Autom
Web, Email, SEO/SEM, Contenidos y CM @Bonduelle.es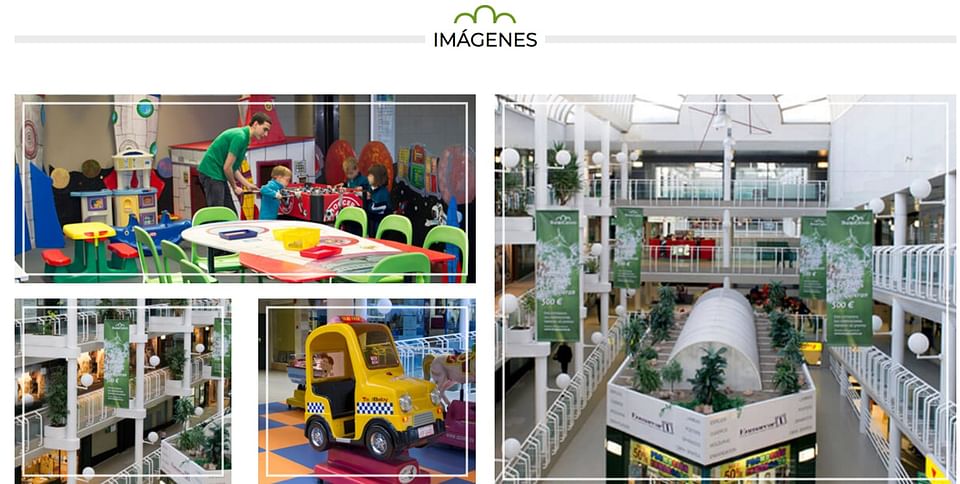 Web, Marketing y publicidad 360 Centro Comercial
Social Ads para empresa financiera en Real State
Thousands of companies use Sortlist
All recent trends
on our blog…
Think Sortlist for your next need!
Simplify your research process and find the agency made for you.